Webcams
Gijón
Tablas Surf Shop takes to you webcams so you won't miss any bath in Gijón.
You can take pleasure in the views of this webcam and watch the three spots of San Lorenzo's beach. So you can get your daily surf session right or to watch the conditions in order to select another surf spot. You can also amuse your sight with the views and feel like you are breathing the San Lorenzo's fresh air.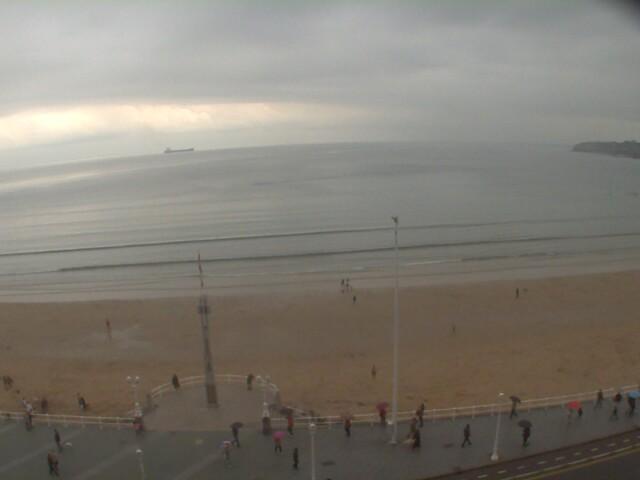 This webcam is focused to the seaside just in front of the surf shop. We have the views of the Escalerona's flags. These flags will reveal you the wind direction that is blowing in Gijon. The ideals conditions to surf this spot are a combination of the tide and the swell. A not very high tide combined with a medium swell is the moment to enjoy a good session in this spot.
This webcam is installed on top of the building's shop. It is focused to the east part of San Lorenzo's beach so you will be able to observe a wide range sand breaks in Gijon. Amuse yourself with "La Roca", a barrel not suitable for novice surfers. Now you won't miss any surf session.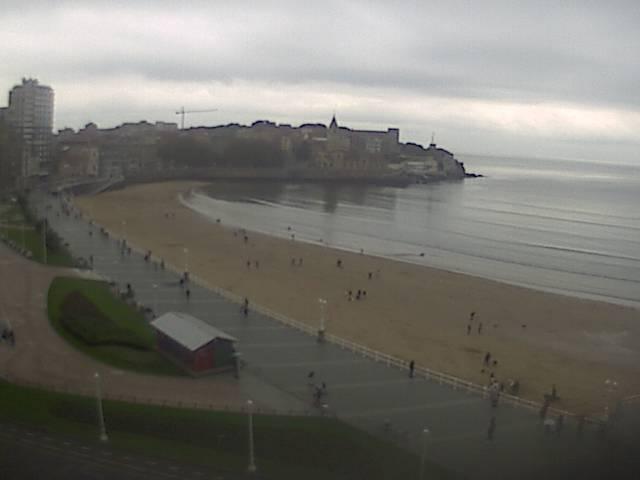 San Pedro Webcam is installed on top of the buiding's shop. It's focused to the west so you can observe San Pedro's break and Santa Catalina's hill as well. San Pedro's break will pump properly when a rough swell matches with winds blowing from the west. If you are willing to find a challenging session, keep an eye on this webcam and don't take any chances.
Weather forecast